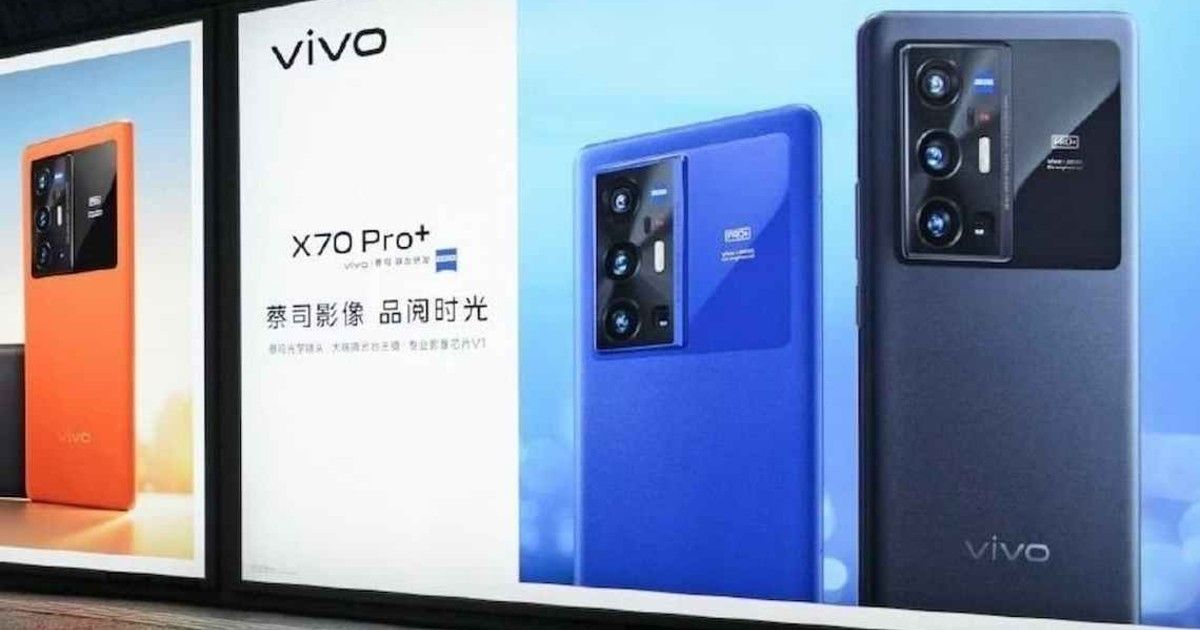 Vivo X70 Pro + design and color options revealed in posters
The design and color options of the Vivo X70 Pro + were revealed online, thanks to a leaked poster of what appears to be official marketing material for the smartphone. The poster also reveals at least two color options of the X70 Pro + that include a blue variant, while it is not clear whether the orange-colored variant also seen in the poster would be that of the X70 Pro +, or its slightly lower brother, the X70 Pro. The smartphone is expected to be the flagship model of the Vivo X70 device portfolio and is expected to launch later this month with top-notch performance specs.
The Vivo X70 Pro + is designed to run on the Qualcomm Snapdragon 888 processor, with at least 12GB of RAM on hand. It is also expected to feature a 6.7-inch AMOLED display, as well as a quad rear camera setup. The camera module, as shown by the poster, takes up a large portion of the rear panel and also appears to feature the Zeiss branding for its lenses. The smartphone is expected to feature a 50 MP main rear camera module, along with other units. The device may also feature a textured back panel, with a body thickness of 9mm.
At the moment, it's unclear exactly what the main attraction of the Vivo X70 Pro + camera would be. The Vivo X series of smartphones offer a camera functionality upgrade every year which has so far included a critically acclaimed gimbal stabilization feature. The X70 Pro + may offer an upgrade to this, or offer a new feature that hasn't been teased yet. Given the emphasis on videography, the X70 Pro + can, among other things, offer high frame rate 4K video recording. All of this will become evident once the Vivo X70 series launches later this month.
Along with the new color variant, the post also teased the Vivo V1 custom processor that the company is reportedly in the process of designing. More details on that have yet to be revealed, and it's unclear exactly what end-use case Vivo might have in mind for the custom chip it designed. More and more Chinese OEMs are looking at these features, although how they would be applied remains to be seen.
Thanks for reading until the end of this article. For more informative and exclusive technology content, like our Facebook page