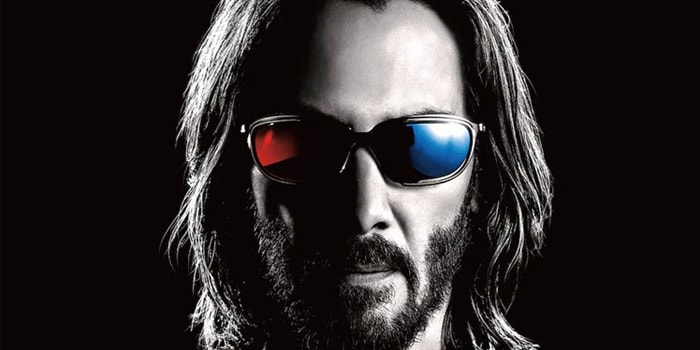 'The Matrix: Resurrections' Japanese Character Posters
With the long awaited The Matrix: Resurrections reboot film just around the corner, Warner Bros. Japan is releasing its character posters, opting for a different aesthetic than the English posters released earlier this month.
The black and white Japanese character posters feature six movie characters wearing different styles of sunglasses in red and blue hues, referencing the two pills that can be taken. Characters portrayed include Keanu Reeves as Neo, Carrie-Anne Moss as Trinity, Yahya Abdul-Mateen II as Morpheus, Jessica Henwick as Bugs, Eréndira Ibarra as Lexy, and Neil Patrick Harris as Neo's Mysterious Therapist.
The Matrix: Resurrections premieres in Japan on December 17, followed by an international release in theaters and on HBO Max on December 22. Browse the character posters above.
\?公開まであと1⃣週間?/

12/17公開『#マトリックス 新 新 ビジュアル ク ル ル 青 開 開 開 開 開 開 開 開 開 開 開 開 時 時 開 開 開 開 時 時 開 開 開 開 0 時 (16 時 24 時) から コスプレもでプレゼントも?全世界待望の新章をいち早く体感せよ!! pic.twitter.com/vzK6TvDKds

-ワーナーブラザースジャパン (@warnerjp) December 10, 2021
Elsewhere, Keanu Reeves and Carrie-Anne Moss discuss the making The matrix awakens.