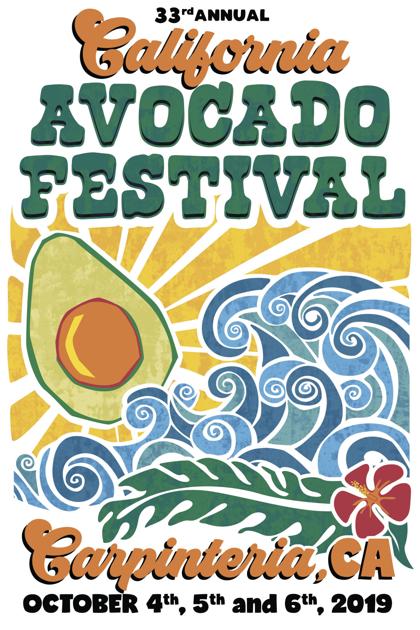 Avofest unveils poster design for 2019 | New
A stunning graphic design by Lori Shaw-Kunz from Carpinteria was selected as this year's California Avocado Festival poster. Shaw-Kunz hoped to capture the essence of his childhood in Carpinteria in his brightly colored design. She thought of those "sunny summers" where she "would pick avocados and make avocado toast before it was a thing." For a while, she even lived on an avocado ranch near Foothill Road.
After graduating from Carpinteria High School, Shaw-Kunz established herself in the garment industry as a textile designer and t-shirt designer. In recent years, she has designed products for Disney, Warner Brothers and Big Dog Sportswear. Now, Shaw-Kunz's design will be on the backs of hundreds to thousands of avocado lovers as they celebrate the valley's most famous fruit at the 33rd Annual Avofest.
The official unveiling of the poster will take place on Thursday, August 29, at 6 p.m., at the Carpinteria Woman's Club, 1059, chemin Vallecito. There will be free live music and food, as well as 'goody bags' including the 2019 poster, a t-shirt and other goodies. Avofest will be held on October 4, 5 and 6 in downtown Carpinteria. For more information, email [email protected] or call (805) 684-0038.