Anjali Chandrashekar: 'Artivist' from Chennai Wins UN Poster Design Competition | Chennai News
---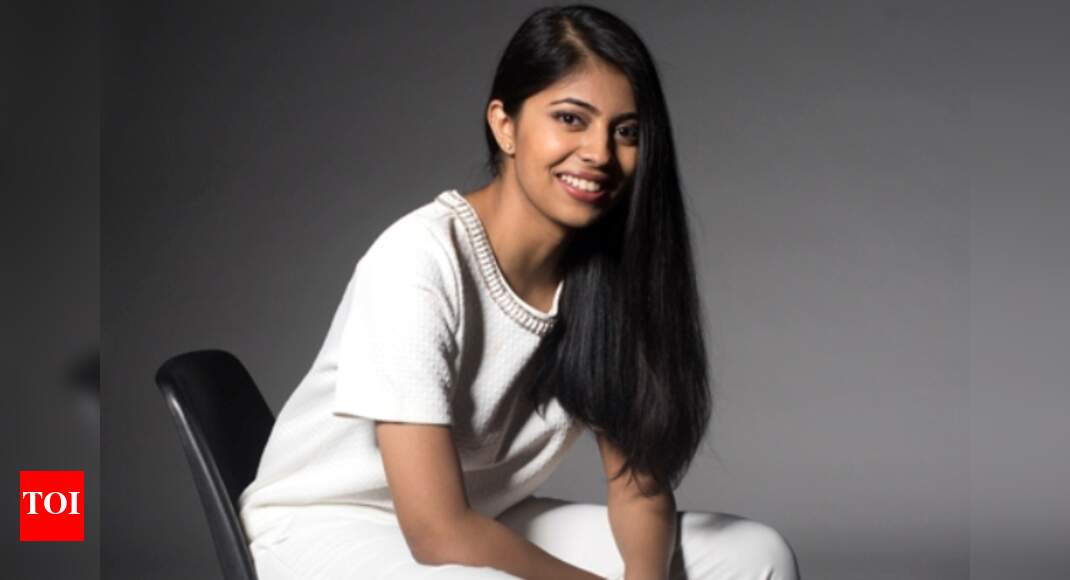 At the age of four she started painting, B and at age 10 she was an "artivist", using her artistic work to raise funds and raise awareness for different social causes. Today, she is 23 years old and Anjali Chandrashekar is the pride of the city! Two of his posters were selected for a disarmament campaign by the United Nations (UN). At a recent event, attended by senior UN officials, including Secretary-General Ban Ki-moon, the two posters she designed were unveiled. In a conversation with the Chennai Times, she talks about her journey as an artist, the UN disarmament campaign, projects she plans to carry out in India and more. Excerpts …
BECOME AN ARTIVIST
I have been painting since I was four years old. My grandmother ran a trust for children with multiple disabilities and growing up with them made me realize how lucky I was to be what people would call "normal". When I started to take a serious interest in art, I realized that I had this really powerful platform that I could use to talk about issues that were close to my heart. That's when it all started. I did most of my schooling at PSBB and I was also involved in art. When I was 10, I founded a global social project called Picture It. This project uses art to raise funds and raise awareness of health, humanitarian and environmental causes of many national and international organizations, including several campaigns associated with the UN. It was then that I realized that I was truly passionate about using my art for greater causes.
CAREER IN INDUSTRIAL DESIGN
I traveled to New York to study industrial design at the Brooklyn-based Pratt Institute. It seemed like a good marriage between my passion for art and creating physical products that had a tangible impact on people's lives. I was really excited to try to work in three dimensions. There was so much more I could do with an object, and I loved that it was more engaging and interactive. Now I am working as a designer, researcher and consultant and trying to gain more experience by working at the intersection of design, technology and social innovation.
DISARMAMENT CAMPAIGN POSTER DESIGN
The United Nations Office for Disarmament Affairs sponsored the United Nations Peace Poster Competition, in commemoration of the 70th anniversary of the first United Nations General Assembly resolution, which established the goal of eliminate nuclear weapons and all other weapons of mass destruction. awareness of the need for nuclear disarmament and to inspire citizens around the world to add their voices and use their artistic talents to promote a world free of nuclear weapons. has the power to humanize us, and some of the most pressing issues facing the world today. He is also able to transcend the barriers of age, language and literacy, so I thought this was a great opportunity for me to show that the brush can be more powerful than the arms.
Earlier this year, I worked on a few posters around the theme of peace and nuclear disarmament when the United Nations Office for Disarmament Affairs announced an international call for candidates. With more than 4000 applications received from all over the world, I had the honor of having two of my posters chosen for the official 2016 campaign.
SHOULDER RUB WITH LARGE PIGS
The dissemination of the posters on May 3 with the Secretary General was a unique opportunity that I will cherish forever. I also had the opportunity to meet Mogens Lykketoft (President of the General Assembly), Kim Won-soo (Under-Secretary-General and High Representative for Disarmament Affairs) and actor Michael Douglas, who was the most former United Nations Messenger of Peace. I was able to speak with them and understand what they are doing and the challenges in the field of nuclear disarmament. Ban Ki-moon also made an artistic interpretation of my poster.
PROJECT PLANS IN INDIA
I am working on exciting projects based in India and can't wait to be there. I have a project on water and sanitation in mind. If I get sufficient funds, I intend to go ahead with the project.