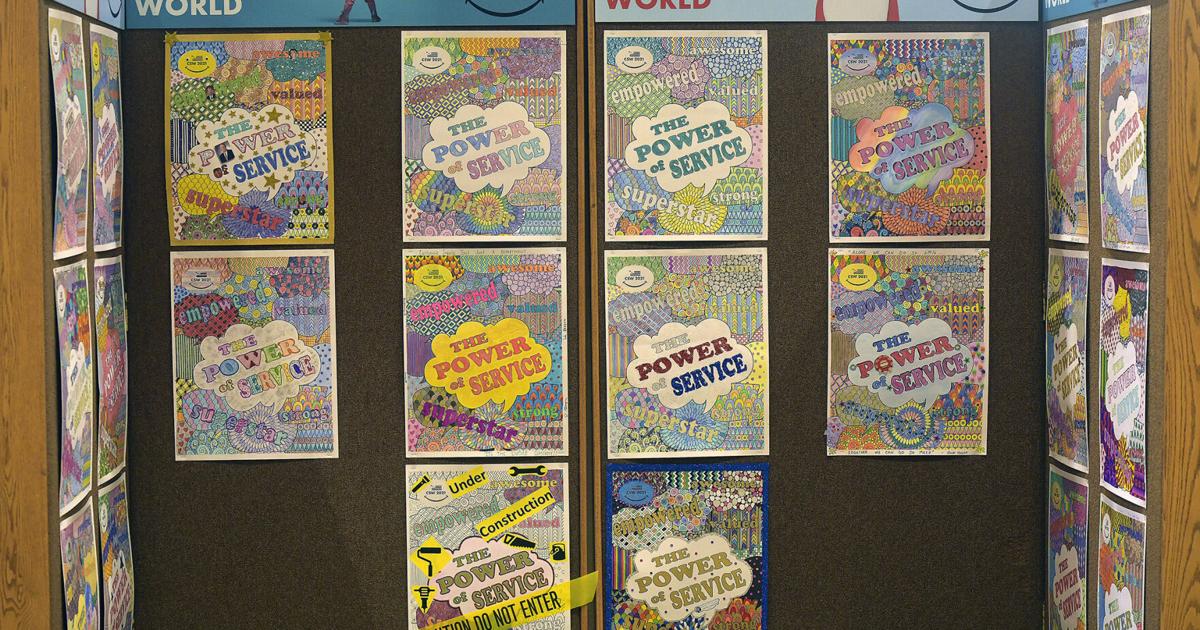 AmeriServ Financial Posters Show Commitment to Customer Service, Company Executives Say | Local News
JOHNSTOWN, Pa. — Employees at AmeriServ Financial have found a colorful way to show their commitment to customer service.
As part of National Customer Service Week and under the theme "The Power of Service", all departments and branches of the bank were tasked with developing a service-themed poster while channeling their inner creativity.
"Since the start of the pandemic, adult coloring has really taken off as an industry and as a great way to release stress and anxiety," said Kerri Mueller, senior vice president of the retail banking at AmeriServ Financial.
"For us, it was a great opportunity to ask staff to participate in a team-building exercise – an exercise that did not include work-related elements, but rather ways to connect, to be creative and have fun."
Each department received the same "The Power of Service" poster to color.
"They were instructed to use their creative license to complete the project," Mueller said. "Colored pencils, crayons, markers, and glitter were all viable options when coloring."
Thirty posters are displayed in the main office lobby at 216 Franklin St. in downtown Johnstown.
For the competition, posters were judged in three categories: best use of color/creativity, staying within the lines but thinking outside the box, and best demonstration of team spirit.
"The goal here was to have fun, so the categories were sort of ironic," Mueller said. "No one is graded on their artistic abilities. It was more about getting together and doing something together. The results speak for themselves."
The winners received a lunch offered by the bank.
"People got into it," Mueller said.
"They put in the time and effort as individuals and as a team to create something that speaks volumes about their commitment to service, teamwork and each other."
She said the project shows what can be accomplished when you work as a team.
"I'm thrilled to see how our employees have risen to this challenge," Mueller said. "It's just one more way that demonstrates how important customer service is within our bank, while serving internal and external customers."
Kelly Urban is a reporter for The Tribune-Democrat. She can be reached at 814-532-5073. Follow her on Twitter @KellyUrban25.