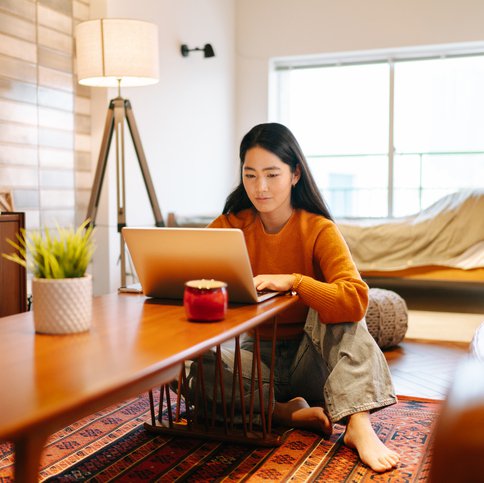 5 questions Suze Orman wants you to ask about your home insurance
Find out how Suze Orman thinks homeowners can get the right coverage.
For most people, their home is their most precious possession. Having the right home insurance coverage is crucial to protect this asset, but many people do not have enough protection. Personal finance expert Suze Orman wants to change that. She urges every homeowner to take a close look at five specific home insurance issues.
1. Does the policy offer full replacement coverage?
Insurers offer two options for home coverage (the type of insurance that protects the home): replacement coverage insurance and market value insurance. Market value insurance pays for a damaged or destroyed home at current market value. Replacement coverage pays to rebuild the house as it was before the destruction.
A home can cost more to replace than it is worth, especially if it has many specialized features that don't necessarily increase its market value. Orman believes homeowners should generally purchase replacement coverage to ensure their properties can be restored. Orman also advises buying extended replacement coverage that pays up to 125% of the value of the insurance policy.
While it is up to each person to decide whether they want to pay for additional protection, each homeowner should understand the difference between replacement and market value policies, and what type of coverage they have. Those with market value coverage should understand that they may not be able to rebuild their current home.
2. Is the cost of reconstruction correct?
Orman also advises homeowners to figure out how much it would cost to rebuild their home and make sure their policy limits aren't too low. The policy limits are the maximum amount that the insurance pays. If the reconstruction cost estimate is not high enough, the insurer may provide too little money for repairs or reconstruction.
So how can homeowners determine if their policy limits are high enough? "The best way to get a solid estimate is to ask a local builder for the cost per square foot to build in your neighborhood," suggests Orman on his blog.
3. Is the building code upgrade included?
Homeowners should also check the policies to see if they include building code upgrade coverage. As Orman explains, this provides additional protection in the event the property needs to be repaired or rebuilt and building codes have changed in the meantime.
If a house has to be brought up to standard during repairs, the insurer cannot pay the additional cost without this protection. Homeowners risk having to pay out of pocket.
4. Is the house insured against flooding?
Most standard home insurance policies exclude damage caused by flooding. Many homeowners, unfortunately, don't know this until it's too late. Current and potential policyholders should therefore check the coverage conditions to see if they have flood protection. If a policy excludes it – as virtually all home insurance plans do – purchasing self-contained flood insurance can be important if you live where the flooding occurs.
Lenders sometimes require the purchase of flood insurance on properties located in flood-prone areas. But homeowners who don't have a loan, or whose lenders don't need this protection, are not spared.
"Even if you are not legally required to purchase flood insurance… I highly recommend that you educate yourself if you live in an area that is low-lying or prone to severe storms," suggests Orman.
5. Is the house insured against damage caused by wind and hurricanes?
Finally, damage caused by wind and hurricanes is often excluded from standard policies. Homeowners in areas where there are frequent storms with high winds should check their coverage limits and consider purchasing a stand-alone policy.
By asking the questions recommended by Orman, homeowners can get the insurance coverage they need. Skimping on home insurance can be a recipe for financial disaster, so research your policy today.